Ubon Midsize Foldable Ping Pong Table Durable Multi-Use Free Standing Table Tennis Table with Net Space Saver Adjustable Height Tennis Table Set for Indoor Use PPQZ-002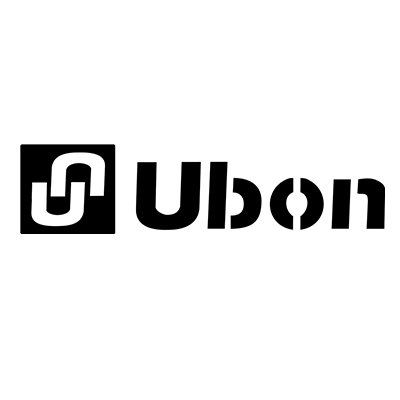 Ubon is a subsidiary brand of Wantdo. Created for outdoor lovers and backyard-camping enthusiasts, Ubon specializes in camping equipments and gear. All products are designed for maximum functionality, durability, and convenience.
MULTI-FUNCTION: This ping pong table is composed of two small square tables, when put them together , you can play table tennis.Plus, removing the ping pong net,it features many purposes: playing poker, eating, reading, writing, working, placing sundries, etc,it is a perfect choice for indoor games,outdoor games,board games.When you need a table, it can come in handy.

SPACE SAVING: As a foldable table tennis table, it can be folded into a compact size (36*36*3.6inch) when not in use, placed against the wall, put in the closet, or placed under the bed and sofa. You can also use half of them and put away the other part. It is perfect for small living areas with limited storage space.

PREMIUM MATERIAL: The panel of the table is MDF fiberboard, which is not affected by the weather、moisture and deformation,water-resistant and cold-resistant. The steel pipe bracket ensures the overall sturdiness and durability of the table.

EASY TO SET UP: The setting of this ping pong table is very simple and does not require any tools, after unfolding the two small tables, put them together, install the net frame holder to the junction of the two tables, which can fix the entire table, and put the net on, then you can start playing.

THOUGHTFUL DESIGN: Set up with sturdy structures to ensure the stability of use;The adjustable heigh rubber leg levelers that keeps your floor scratch free and can adjust the table height to ensure a perfectly flat play surface.Plus the 4 rounder corners of the table protect you from being hurt by bumping the corner during use.
Two Square Tables

Ubon portable ping pong table can be divided into separate halves, where each table half can be completely separated and used individually as multi-use tables. The sample sleek frame and clamped net make this folding table tennis table perfect for compact. High quality materials allowing it to withstand intense play and long-term use.

Clamp-Style Net

Ubon foldable indoor table tennis table is perfect for anyone who loves table tennis. This durable foldable ping pong table comes clamp-style net, heavy-duty net with tension adjustments that's easy enough to assemble and attach in seconds. Perfect ping pang table for indoor use.

Table Tennis Set

This is the perfect table for anyone who looking for a fun-filled game of table tennis with high quality. Ubon indoor PingPong table come with stable table, durable net and pot set and two smooth rubber flared handle table tennis rackets and 3 ping pang balls. An ideal table tennis set for people who want to playing at home.