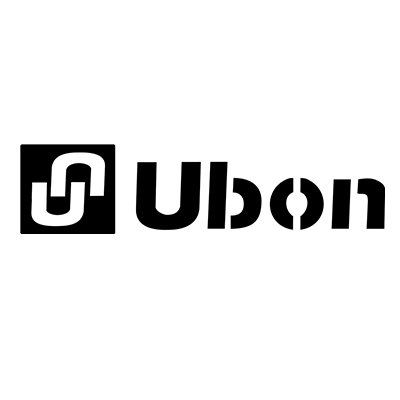 Ubon is a subsidiary brand of Wantdo. Created for outdoor lovers and backyard-camping enthusiasts, Ubon specializes in camping equipments and gear. All products are designed for maximum functionality, durability, and convenience.
25S Inflation & 5S Deflation: Just close the smaller valve and open the bigger valve,then press the built-in pump with the foot press 25s to inflate the air sleeping pad well.just open two valve to deflate in 5S when deflation.NO MORE inflating by mouth! NO MORE having to carry a pump!

2.5″ Thick Camping Pad: This camping pad features 80.7″ long,26″ wide and 2.5″ thick after inflation, keeping you dry by insulating the damp from the ground. With a weight capacity of 300lbs and innovative Air Cell Design to distribute the pressure evenly, perfectly solving all your worries about "not sleeping well", just enjoy nice warmth and coziness.

Waterproof & Tear resistant: Nylon fabric with TPU Layer which is waterproof and impossible to leak air. This backpack pad is tear resistant and dampproof. Very low noise, perfect to lay under your sleeping bag, in your hammock, or any floor.

Ultralight & Compact:The camping pad is only 1.3 lbs weight,Just pack it down to the size of a thin water bottle(4.7″ x 11″)! Premium 20D nylon fabric with TPU coating is adopte to improve the skin-friendly and durability.

Multi-used Air Sleeping Pad: Our sleeping pad is an idea for home use, office break, outdoor park, backyard lawn, beach, camping, and anywhere both indoor and outdoor.
Leak-proof, Damp-proof & Waterproof

Premium 20 denier thickness nylon fabric with TPU coating provide skin-friendly spongy touch and damp-proof.Keep you lifted throughout the night and wake refreshed.

Sit and Sleep Anywhere

2.5" thickness to insulate you from the cold ground, keeping you warm, safe and snugly. Designed with wave air cells to support evenly and ensure comforts.

Super Light & Ultra Comfortable

300lbs Weight capacity and 20oz ultra slight sleeping pad won't weigh you down, you can try whatever type of venture outside.
Super Fast & Easy Inflation

Free your hands and mouth, just press the built – in pump with foot, we've tested this inflation process only takes 25 seconds! The setup of a sleeping pad mustn't take too long!

Multi-Purpose Valve

There are two openings on the smaller valve. The first opening is for inflating and the second is for deflating. Unidirectional airflow design saved effort when inflating and deflating.

Great Camping Partner

The sleeping bag pad packs down to D4.7" x11". It doesn't take up space and fits perfectly in your backpack for your next camping, hiking, fishing, hunting or traveling.