Ubon 2-3 Person Pop up Tent Instant Tent Lightweight Backpacking Tent Camping ZP-01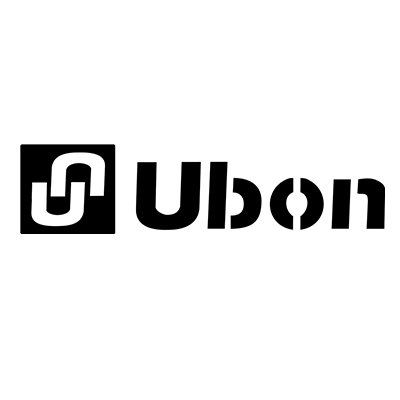 Ubon is a subsidiary brand of Wantdo. Created for outdoor lovers and backyard-camping enthusiasts, Ubon specializes in camping equipments and gear. All products are designed for maximum functionality, durability, and convenience.
Easy Set Up: Instant pop up tent that can be set up in just seconds. Simply release the tent from bag, pull out the 2 white locks and it will pop up automatically

Excellent Ventilation: Mesh window designed to provide excellent ventilation and convenient for enjoying outdoor views. Extra storage bag design let your items organized and nearby

Sun Protection: 190T Polyester breathable fabric with silver coating will shelter you from the sun's head. It's perfect for keeping kids safely in the shade

Roomy but Lightweight: 78.7 * 59 * 43.3 inches Spacious room for 2 adults, 78.7 * 72.8 * 53.1 inches is enough fit three person. Ubon lightweight tent only 3.1 /3.75lbs makes it perfect for backpacking

Double Zipper Design: Our 2-3 person tens door has double zipper puller makes it convenient to open and close the door when you inside of the tent
Excellent Ventilation

This instant pop up use 190T Polyester breathable fabric integrates ventilation and wind resistance features, two door and top roof both with mash provides great ventilation, also keep the air in side the tent fresh even on damp. Offering an airier and more comfortable living environment for your travel.

Double Zipper Design

This 2-3 person pop-up camping tent use high quality 2 way double SBS zipper which ensures smooth functioning. Effectively improve this easy asesmbale tent durability. And two way zipper design makes compact tent convenient to open and close the door when you inside of the tent.

Gear Storage

Ubon 2 man small pop up tent made by high quality polyester fabric with silver coating will shelter you from the sun's head. Unique inner pockets design provide extra space to store phone, wallet, keys, and small tools, help you to keep the outdoor instant shade tent interior organized. let you enjoy your camping trip!
Lamp Hook

Ubon indoor pop up tent has Inside unique designs, includes meshed roof, which provides pleasure of great view and extra ventilation for you; Lamp hook in the centre of the top of tent, lets you easily to hanging your camping lamp. Bringing more convenient camping experience for your family.

Removable Rainfly

Ubon instant popup indoor tent has durable small top rainfly to protect the pop up tent from rain and dew. This Tent has Unique connect part design, you don't need to pegged the rainfly to the ground with Ropes and Stakes. Made your camping trip more convenient.

Durable Ropes

For make your tent more stable and durable during in the windy day, guy line plan an important role in it. Ubon strengthen reflective guy line has interwoven reflective wires which giving visibility even if there is very little light. Bring safe camping time with you.