Ubon Double Self-Inflating Sleeping Mat Inflatable Mattress with Pillows Comfortable Asleep Pad for 2 People 1.5″ Sponge Filling Ergonomic Pillow Portable Lightweight Camping Bed QD-05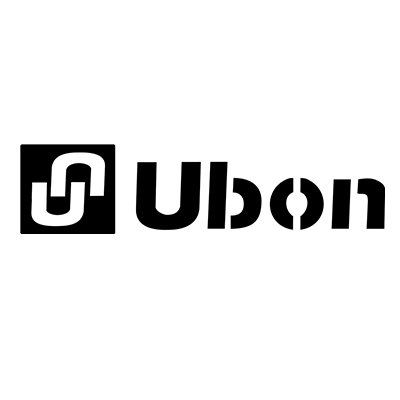 Ubon is a subsidiary brand of Wantdo. Created for outdoor lovers and backyard-camping enthusiasts, Ubon specializes in camping equipments and gear. All products are designed for maximum functionality, durability, and convenience.
Self-Inflating/deflating Air Mattress – 23mm large diameter non-leak valve could inflate or deflate the pad when you unroll or pack it up. No pump needed and just place the sleeping pad on a flat surface and watch it inflate to about 1.4 inch height. First inflating may take a little bit longer.2 PILLOWS add more convenient and comfort.

Comfortable and Durable Sleeping Mat – This 1.4″ thickness sleeping mat is made of moisture-proof and abrasion-resistant 190T pongee fabric with 21D high-resilience sponge filling. It is skin-friendly, thick, wide, durable, and never worry about the rock, uneven ground or damp. Super comfortable all night long, suitable for couple, kids, adults and family for all seasons even in cold weather. A patch bag is prepared to repair little holes on the air mattress if ripped by sharp rock.

Ergonomic Pillow – Individedual Ergonomic design pillow fits head curve to provide head and neck support with bed-like comfort for great night sleep. Light aerated valve with two openings for quick inflation and deflation. Blow pillow up to the appropriate height through the first opening. And deflate the pillow in 1 second through the second opening, you never need to squeeze pillow nozzle to deflate.

Deflating Steps – 1) Open the valves, rolling the pad from the bottom, press the rolling part by your legs. When rolling to the top part, let the air flow out for a while, then close the valves. 2) Don't open the valves, unfold the pad, then rolling the pad again to the top part, open the valves, let the air flow out. Then close the valves. 3) Repeat 2 until you can fold the pad into the carry bag (about 3 – 5 times)

Lightweight Self-Inflating Sleeping Pad – Double sleeping pad: 74.8" x 51.2"x 1.4". Package size: D8.9" x 25.6". Weight: 7.75 lbs. Lightweight and compact, perfect for camping, hiking, traveling, slumber parties, outdoor activities and overnight guests, also great for storage in your car, trunk or your home.
Features
Easy pillow inflating/deflating

There are two openings on the pillow valve. The first opening is for inflating and the second is for deflating.You needn't to squeeze the pillow nozzle any more when deflating.

23 mm Big Air Valves Automatically Inflating

23 mm big air valves improve self-infalsting and defating speed. Just twist open the valve, unroll the pad and it will start to inflate by itself. It can save a quater time in inflating and deflating.

Comfortable Thickness

Fabric and sponge are combined firmly together to ensure that there is no gap.This sleeping pad with 1.5 inch thickness sponge filling ensures you won't feel the jagged rocks or the uneven ground, that offer you an ultimate night of comfort.

Great Camping Partner

The Package size is about D8.9" x24.8". Perfect for camping, hiking,traveling, slumber parties and overnight guests, also great for storage in your car, trunk or your home.